Straw Ban
Straw Ban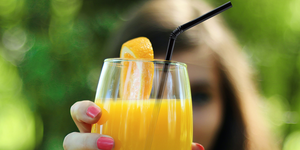 Single-use plastic straws were banned in England from the 1st October 2020. We can continue to offer plastic straws to our customers who have requirements for a plastic straw to meet healthcare needs which fall within the exemptions of the ban. It is our customer's responsibility to ensure that they follow the government guidelines. Plastic straws attached to drinks can continue to be sold until July 2021.
We will therefore continue to supply our single-use plastic bendy straw (57149 Black Plastic Bendy Straw 6mm x 200mm) to ensure that our customers' requirements for healthcare needs are met.
We also have a range of paper straws to offer as alternatives.
83726 Black Paper Straws 6mm x 200mm
40325 Red & White Barber Stripe Paper Straws 6mm x 200mm
83731 Red & White Stripe Paper Smoothie Straws 8mm x 200mm